Let us go through simple steps to make ourselves energetic and fresh life throughout the day, as many of us need to be fresh inside out but unaware of what to do about it. Even though it is so simple, we are not putting effort into making it possible. Sometimes workload, stress, and overthinking drag us away from this. So the first thing we have to think about is the need to care for ourselves by loving and caring. Then, correct ourselves in our daily routines. So it is time to check simple steps to bring freshness to our everyday life.
WAKE UP IN THE EARLY MORNING
Early to bed and early to rise makes a man healthy, wealthy, and wise -Benjamin Franklin
It is so good to wake up in the early morning as it improves our memory and concentration. Also, it is the best time to see and enjoy the beauty of nature and feel the freshness around us. For sure, it helps to filter our minds from negativity. The vibes of morning definitely stay throughout your day and help in leading a fresh life.
It is thus an easy step to feeling fresh throughout the day. In addition, this habit brings you more energy and time. Spend this precious time wisely and productively. The happiness you get from the fresh breeze and glowing sky in the morning reflects your whole day.
DAILY EXERCISE
Daily exercise helps to improve mental health and mood.
It is an easy tip to get a healthy mind and body. This habit helps to reduce depression and anxiety and feel fresh throughout the day. As well exercising promotes the body to produce chemicals called endorphin. It triggers the body and mind to feel positive. In addition, the production of hormones like cortisol and adrenaline reduces stress and makes you active throughout the day for a fresh life.
ORAL HYGIENE
Smile confidently and feel the positivity around you.
You wonder how oral hygiene is related to this topic. Absolutely it helps you to feel confident while speaking and smiling. No one wishes to feel a bad smell and yellowish teeth. So it is must maintain oral hygiene. For that, you should brush both morning and night before sleep. Fresh breath makes you fresh throughout the day and fresh life. It is good to carry a good mouth spray with you and use it after having food. Chewing mint leaves is also a good remedy to maintain fresh breath.
HAVE A GOOD SHOWER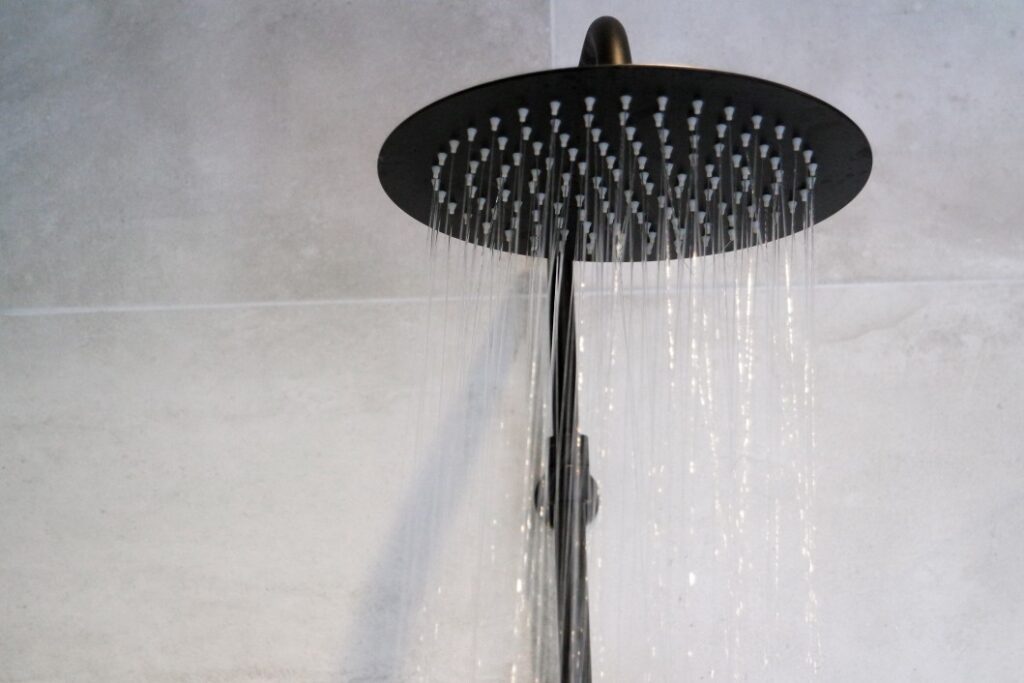 EARLY MORNING BATH USES
increase blood circulation
reduce stress
prevents worse body odor
maintain cleanliness
promote relaxation
It is one of the easy steps to refresh ourselves. Not only does bathing make us hygienic, but it also helps to relax our body and mind. We feel free from the smell of sweat and feel fresh throughout the day. It also helps to relax and start afresh and good day.
DO NOT SKIP BREAKFAST
GOOD BREAKFAST CONSIST OF
protein food
vegetables
grains
low fat dairy
fruits
As we are not intaking any food for long hours it is must to have healthy breakfast. That bring back your energy. In addition, helps to get away from chance for overweight , heart disease and diabetes. If we skip breakfast it make us tired throughout the day and lack memory and concentration. So it is one of the easy steps to feel fresh in all day.
DRINK ENOUGH WATER
Staying hydrated makes you refreshed
Adequate water consumption helps to improves body functions. Thereby you feel fresh and energetic throughout the day. In addition drinking water helps to normalize high blood pressure and also helps to carry nutrients and oxygen to the cells.
FINAL WORDS
Feel fresh throughout the day is possible if follow these tips. You can also implement more ways to make it possible. If you are not interested to do common exercises try yoga and meditation. Find your own happiness and feel fresh and energetic in all days.
READ MORE INTERESTING TOPICS