How to detox your skin?- is a common question that arises in your mind. As we all know, self-care is essential for a healthy life. That includes skincare; it is the best way to solve many skin issues. Detoxing skin is a crucial step in skincare. For detoxing skin, you can use ayurvedic home remedies.
When a lot of chemical reactions take place in our body, certain unwanted substrates produces. These unwanted substrates become toxins to the skin. Also, pollutants cause toxins to your skin. Do not worry about how to cleanse your skin. Here for you some effective natural remedies to cleanse your skin.
Easy home tips to detox your skin at home
1.Drink Enough Water to cleanse your skin
To flush out toxins from our skin, it is essential to drink enough water. It is a good detox agent for the skin and entire body. This habit helps you to get glowing skin and a healthy body. By drinking enough water, you can eliminate toxins settled in your body, and it is an effective way to reduce pimples and other skin issues. Uses of drinking water for skin are as follows:
Hydrate skin
Eliminate toxins
Improves the elasticity of the skin
2. Detox Your Face At Home
To remove toxins from your face, you can use natural face detox herbs and ayurvedic ingredients to cleanse your face. We can do cleansing at home using easily available natural ingredients at home.
Steps to detox face at home
1. Cleanse your face with raw milk
Before cleansing, remove makeup from your face with a good makeup remover. Otherwise, clean your face with a good face wash. Then dip a cotton ball inside some raw milk and squeeze excess milk. Rub this cotton ball over your face.
Raw milk has excellent cleansing properties, which help to cleanse the skin deeply. In addition, it helps to remove impurities that clog pores on your skin. It also helps to reduce acne, blackhead, and whiteheads. So it is an excellent step to detox your skin at home.
2. Steam your face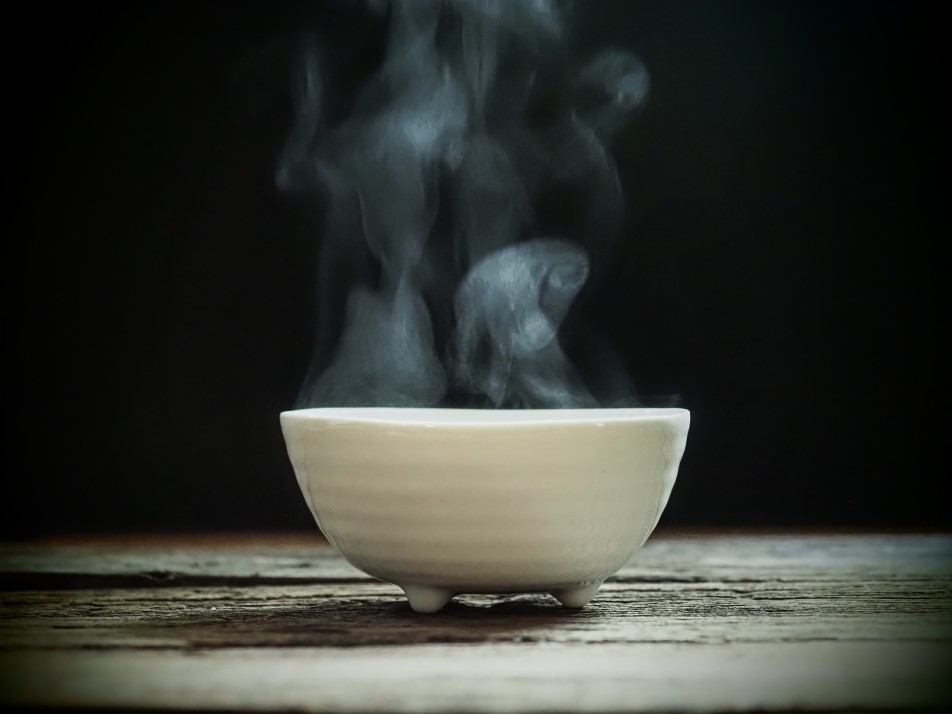 Steaming is an important and effective step to detox skin. You can add neem leaves and Tulsi leaves into the water before boiling so that you get all the benefits of these herbs. Both herbs are rich in antibacterial and antifungal properties. Thus steaming helps a lot to detox your skin.
In addition, by steaming we can remove trapped sebum from our skin. After steaming, the blood circulation of the face increases and the skin absorb skin care products well. Steaming is an essential step to cleanse and flush out pimples causing bacteria and to remove dead skin cells.
3. Remove Blackhead and whiteheads
After steaming, it is easy to remove blackheads and whiteheads from your face using blackhead removal tools. There are a lot of products available in the market, like blackhead removing strips. Use these strips or tools after steaming. As pores open up after steaming, you can easily remove blackheads and whiteheads from your skin.
4. Exfoliate your face
Take one tablespoon of sugar and oats powder. Add two tablespoons of curd to it and mix it well. Apply this mix on your face and leave it for 5 to 10 minutes. Then scrub it on your face using your wet hand in an upward direction. Then wash it off with fresh water.
Exfoliation is a must-do step to remove dead skin cells on your top skin layer. This step helps to promote a fresh layer of skin cells to develop. Oats are good to act as a protective barrier on your skin to protect your skin from UV rays and bacteria. So it is good to choose products containing oats as an ingredient.
5. Detox Facials
You can make detox facials at home using easily available ingredients. The ingredient for natural face detox facial is listed below:
One tablespoon of olive oil
Half tablespoon of coffee powder
Honey
Curd
To make this detox facial, mix some curd, coffee powder, olive oil, and few drops of honey. Mix it all well together and apply it to your face. Leave it for 15-20 minutes. Then give a nice massage to your face with your wet hand. After that, wash it off with cold water. This facial helps to detox your skin. Coffee face masks are good for detox skin as it is helpful to fight free radicals that cause damage to the skin and remove germs from the skin. It can be also used as an exfoliator.
3. Detox drink for Skin
1. Morning Drink
Ingredients
Water
Apple cider vinegar
Lemon juice
Just start your skincare from morning itself. For that, make a detox drink, take one glass of water, add lemon juice and some apple cider vinegar. Mix it well and drink. Lemon is rich in Vitamin C that helps to improve our immune system, and also produces collagen. So that it can fight against the virus, bacteria, and free radicals. Apple cider vinegar consists of acetic acid. It helps to absorb and transport minerals in our body and maintain the pH level of the stomach.
2. Detox drink with turmeric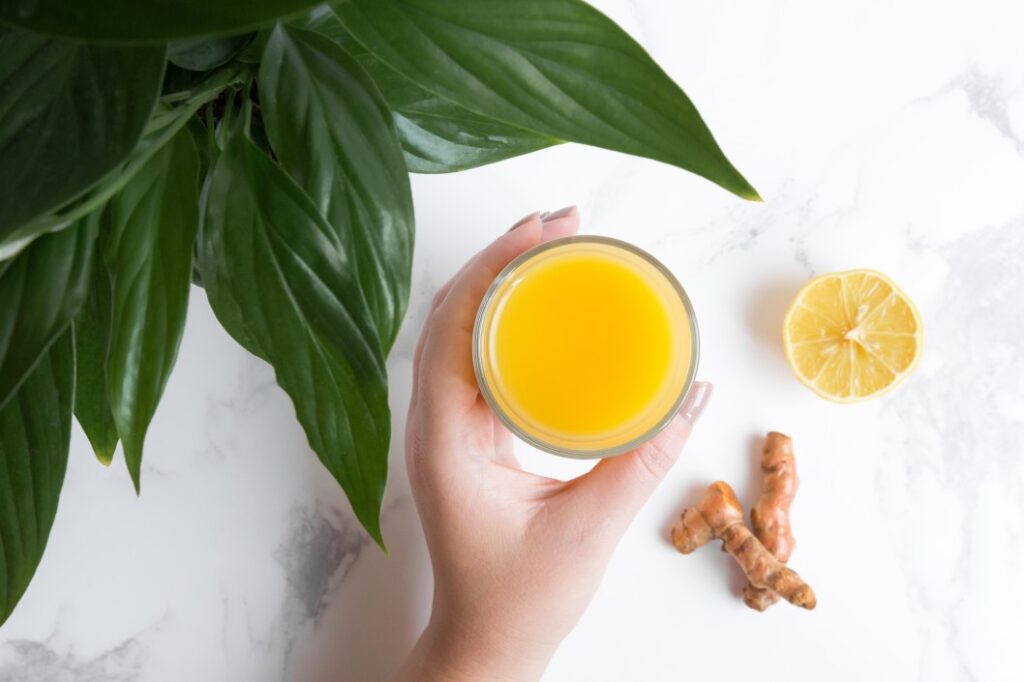 Ingredients
ground pepper or cayenne pepper
Turmeric powder
milk
ginger
honey
Turmeric is a supernatural ingredient to detox your skin and boost your immunity. To make this detox drink take one glass of milk. Mix 1/4 teaspoon of turmeric powder and add one pinch of ground pepper and a small piece of crushed ginger to it. Pour the mix into a pan and boil it. Then filter it into a cup and add drops of honey to it. Now your turmeric detox drink is ready. Daily consumption of turmeric drinks is helpful to detox your skin and entire body.
Curcumin present inside the turmeric is really effective in removing acne and reduce skin inflammation. Ground pepper helps to improve the absorption of turmeric into your body.
3. Dandelion tea for detoxing skin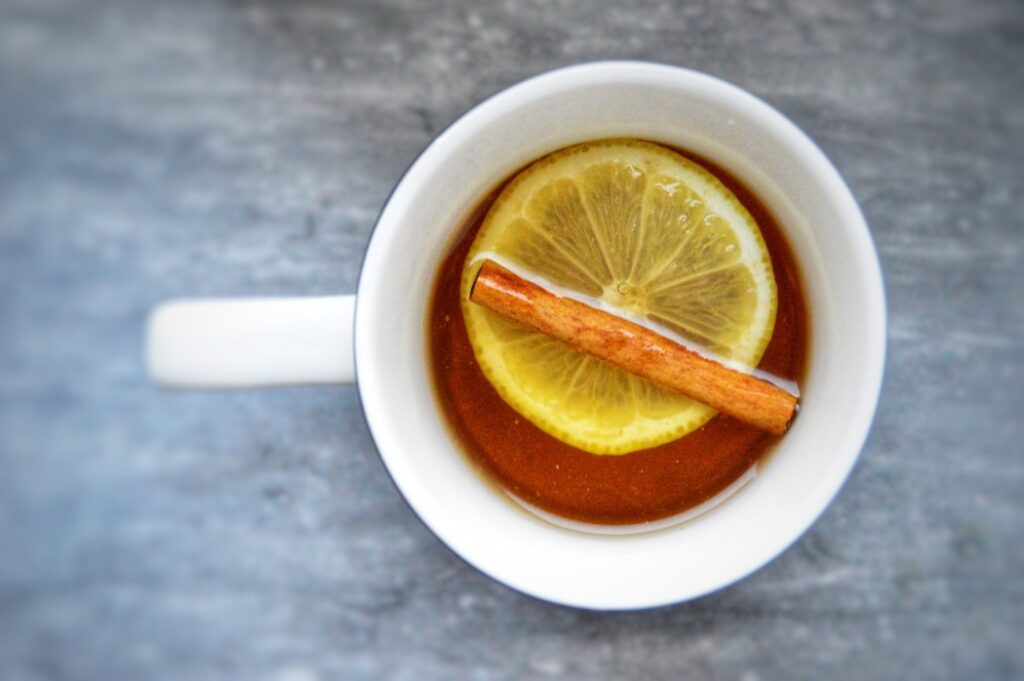 Ingredients
dandelion root tea powder
water
honey
Naturopaths suggest dandelion tea is the best detox drink. It helps to detoxify the liver and is good for eye problems and treating liver disease. Take a pan with 2 glasses of water after boiling add half a tablespoon of dandelion tea powder. Filter this tea into a cup and mix some honey. Drink this tea daily to detox your skin.
4. Natural Toner to detox your skin
Rosewater toner: It is a perfect toner to cleanse your face. You can make rose water at home. Pluck petals of rose flowers and wash them with water to remove impurities. Then boil it well. Store it in a spray bottle and some glycerin to it and mix it well. You can store this toner inside the refrigerator and spray it on your face. It is the best toner to cleanse your face. Rosewater has astringent to tighten skin pores and prevents acne.
Mint Leaves toner: To make mint leaves toner at home is so simple. Take some water inside a pan add one hand full of mint leaves. Boil this water well until leaves turn a whitish brown colour. Then filter it and store it in a spray bottle. Store this toner inside the refrigerator. Use this toner daily. It is a very effective toner to detox your skin and prevents acne and inflammations.
5. Natural Moisturizer
Aloe Vera is a good detox moisturizer. Apply Aloe vera as a natural moisturizer on your skin. It is the best moisturizer to hydrate your skin, improve blood circulation in the skin, and helps to kill bacteria that cause acne and other skin infections.
CONCLUSION
Detoxing your skin and body is essential. Try these tips, which are really effective in detox your skin. Feel the magical change that you experience after using these tips.
Latest Posts